We're all familiar with most of the famous anti-aging ingredients out there—peptides, retinol, lactic acid, just to name a few. However, there's a new ingredient sourced from Scandinavia called birch sap. It comes with a load of promises to improve skin—but is this miracle tonic really a miracle? Let's start with what birch sap is in the first place. 
Compensation for this post was provided by Noomi Stockholm. Opinions expressed here are my own.
What Is Birch Sap?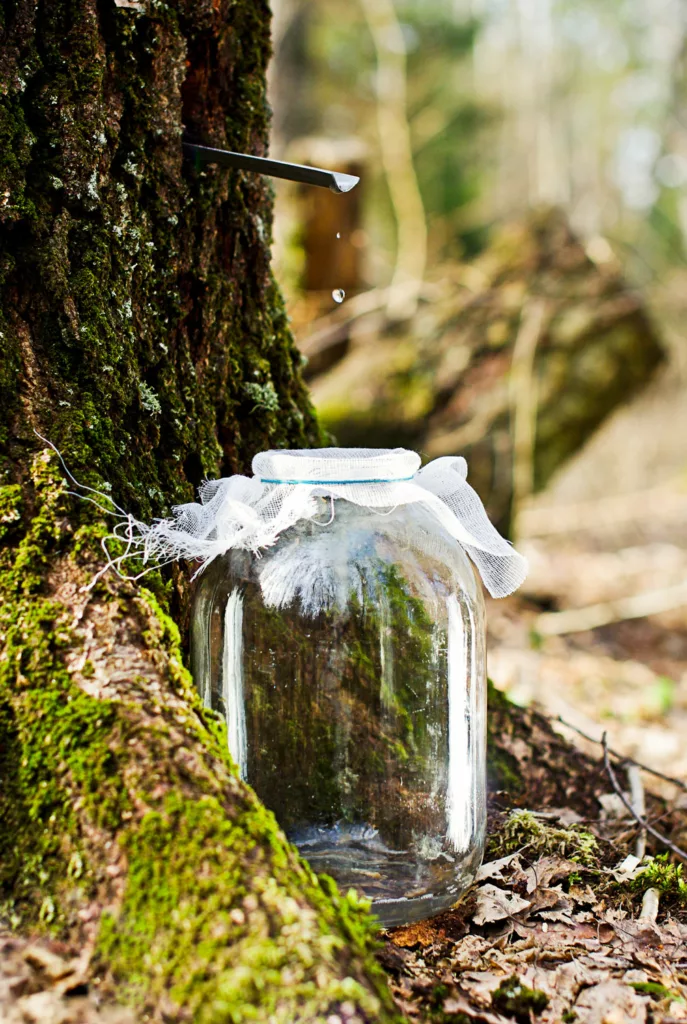 We all know what sap is, right? Just in case you're not sure, sap is the liquid that drips out of trees when their bark is cut or otherwise damaged. The most famous sap is usually found in a kitchen pantry—maple syrup!
Like maple syrup, birch sap is harvested by making a small cut in the bark and collecting any sap that flows out. The best time of year for this is early spring—during the winter, birch trees hold on to as many beneficial nutrients as they can. These include vitamins, minerals, and antioxidants—it's these retained nutrients that make birch sap so beneficial.
Birch sap goes by a few different names, too—it's called birch water or birch juice, depending on where you are in the world. However, birch juice wasn't harvested at first as a beauty product—it was (and still is) consumed as a health tonic in parts of Europe, especially in the Nordic regions.
Some skincare brands are reaching for birch sap instead of water as the base for their skincare formulas. Now, there's nothing about water that damages skin. However, if we could replace the water in skincare formulas with something that has even more benefits than plain water, why wouldn't we? By doing this, you can get even better results from your skincare than you thought possible. So, what exactly does birch sap do for skin?
Birch Water Skincare with Noomi
Skincare brand Noomi Stockholm has combined pure Nordic birch water with the proven anti-aging powers of retinol to create a multi-tasking nighttime serum for smoother, more radiant skin. Just in case you need a reminder, retinol is the number one anti-aging ingredient—it does what no other skincare can do!
It tackles fine lines, wrinkles, and can even prevent them with proper use. By including encapsulated retinol in a formula with Birch Water, Vitamin C, Lingonberry Extract (just to name a few), the BirchTech Hybrid Night Serum has everything you need for a good night's beauty sleep for better skin—for the rest of your life!